Oversee the successful application of our window films with these top tips
1 November 2017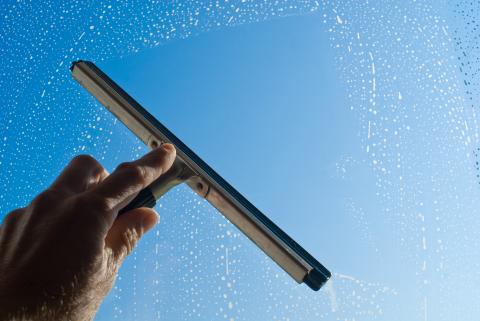 With our wealth of highly relevant and effective automotive and architectural window films from such in-demand brands as Opalux, 3M, MACal and American Standard Window Film, we can bring you the product that will best suit the needs of your business or customers.
However, do you know how to install your ordered window film once it has arrived? If you haven't applied window films previously or for a while, these tips may help.
Have the essential materials and tools at the ready
Before you commence with fitting the window film, you will need to have certain essential items to hand, including a spray bottle, ruler, single edge razor blades, trimming knife, window cleaning squeegee, application squeegee and paper towel.
Make sure the surface and conditions are right
We would urge you not to apply our window films to rough or cast glass surfaces or to any architectural window glazing surface that curves in two directions. Nor should you attempt to apply the film when outside temperatures drop below 5° C or if there is risk of freezing conditions overnight following installation.
Thoroughly clean the window prior to application
This is the single most important step if you wish to install your film with the best possible results. You can do this by placing a dust sheet on the floor or carpet adjacent to the window on which you'll be working, before washing the window with the solution and squeegee and scraping the entire surface with the razor scraper.
A microfiber cloth or low-lint cloth should be used to clean the edges of the glass and frame, followed by washing and squeegeeing again and wiping the edges carefully with a paper towel.
Take great care in handling the film
Our window films are very thin, so can be vulnerable to creases, folding, draught and dust when not carefully handled. This, in turn, may greatly compromise your ability to achieve a smooth result when applying your film.
Do not clean the window immediately after application
Instead, allow four weeks to pass before cleaning the window like a normal window. However, even then, you should only use soft leather or a cloth and clean water, rather than anything abrasive.
Consult the film installation section of our website here at Stockfilms to learn more about how you can ensure the most successful application of our window films, time and time again. Alternatively, if you are yet to order any window films from us, please call us for a quote on 020 8441 0449.